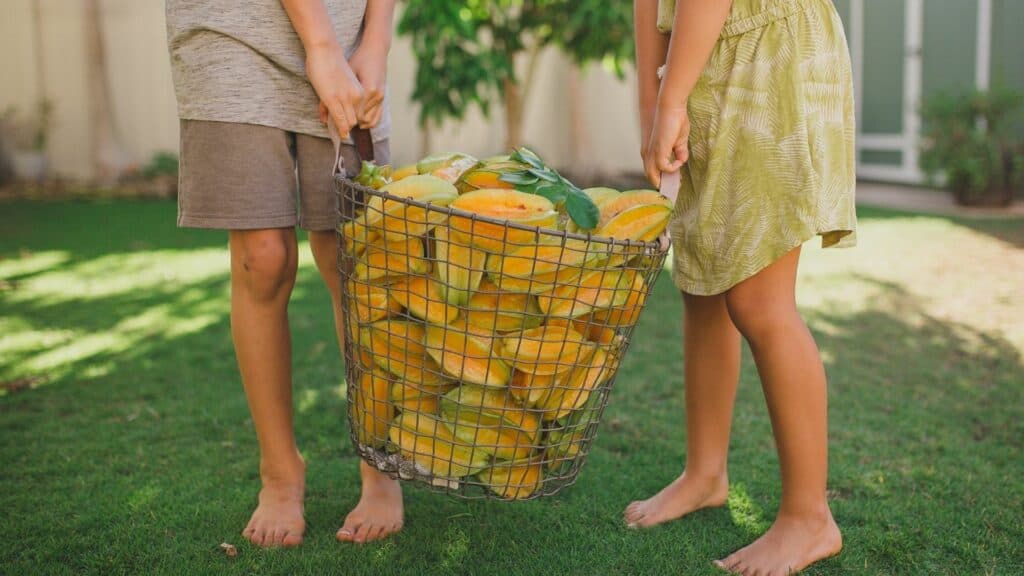 Starfruit or Carambola, the watery-citrusy fruit is native to Sri Lanka and locally known as Kamaranga. It is a seasonal fruit and can be seen throughout July and August, and also during December and January.
You will usually find green or yellow-orange Starfruit and Carambola fruits. The fruit has edible, thin translucent waxy skin.
It is quite juicy and crunchy with a sweet and mild sour taste therefore it's very refreshing on a hot day.
Cutting the starfruit crosswise produces five-point star-shaped slices that look very beautiful. It is perfect for decoration desserts and breakfast porridge.
In addition, you can put this on many dishes to get a taste of the strong and tasty flavour.
Unripe starfruit is commonly used in salads and ripened. Similarly, some people make it into a fruit juice.
In addition, locals love eating starfruit with a sprinkle of pepper or chilies and salt although I haven't tried it and left it for my next visit to Sri Lanka. The fruit is widely used in Sri Lanka in cooking curries, garnishes, coconut sambol because of its delicious flavour and its health benefits.
According to Ayurvedic Medical Plants of Sri Lanka, starfruit, leaves, sap, roots, and flower are used in various treatments for:
Bleeding Disorders
Excessive Thirst
Haemorrhoids
Fevers
Burning sensations
Tonsillitis
Headaches
Skin Diseases
Dysentery
In conclusion,
These fruits have tons of health benefits and they taste so good too!
If you want to know the benefits of Papaya, click here.