We stayed one night at Thinnai Organic Farm and didn't know that they had vegan options and planned to go to a restaurant nearby. The manager at Thinnai informed us that the farm belongs to the restaurant and therefore they have vegan options. So the food will be delivered to us and we don't need to go anywhere.
The farm was beautiful and It was interesting to see how bananas, pineapple, papaya grow from newly planted fruits to magnificent trees.
The farm also has animals which is unfortunate.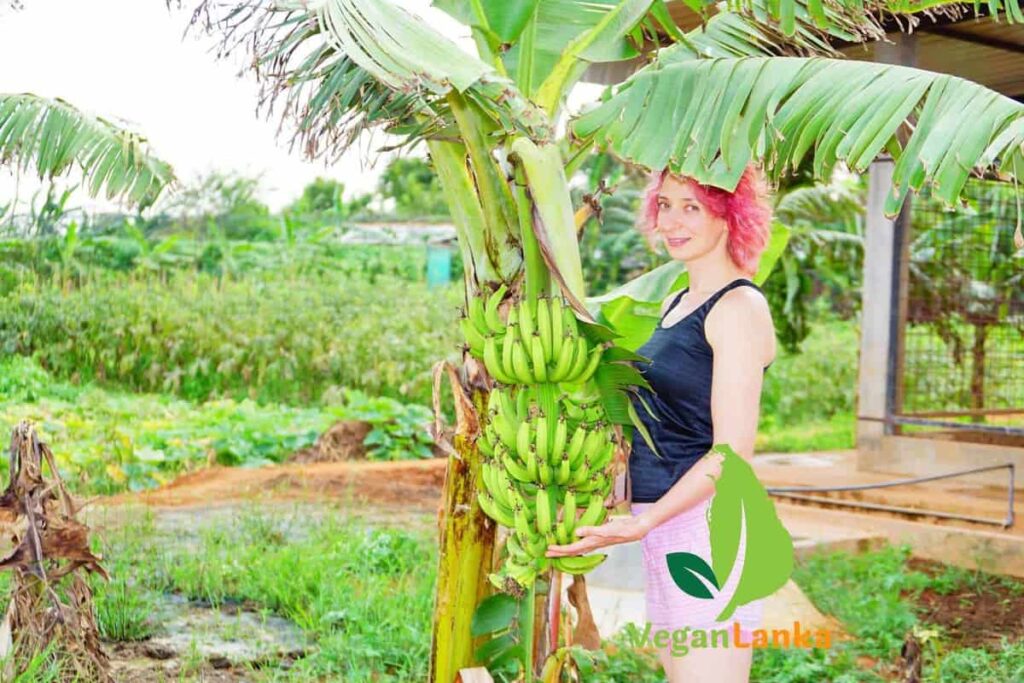 The place is quite big and it was quiet because it was still under construction but it didn't bother us. We stayed in a fully equipped modern tent with separate shower room and had everything we needed. There weren't much is going on, except roaming around the farm and admire different fruit trees, relax and enjoy nature.
As the kitchen was still under construction, our dinner and breakfast were delivered from the Thinnai restaurant nearby which was a part of Thinnai.
Restaurant's supply comes from the Thinnai Organic Farm.
Check out our experience of the food we had while we were here.
Address: Puttur Rd, Sri Lanka
Phone: +94 212 030 400
Sources
Links