This oil-free, and 100% healthy veggie burger is the perfect snack to make when you're in a hurry.
But what about buns? How can it possibly be healthy? Well, the answer is, it's healthy relative to conventional buns you get from a supermarket or from a fast-food franchise.
They are usually high in sugar; therefore, they often contain fat in the shortening. The buns must also meet certain requirements to keep the shape, not crumble and avoid being soggy for long periods of time. Put the conventional bun aside and let's concentrate on the homemade "healthy version".
Why oil-free veggie burgers are healthy?
The veggie burger
To make veggie burgers, you need an onion, garlic, brown or red lentils, chili pepper and spices for seasoning. Here are the health benefits of the ingredients.
Garlic and Onions contain sulfur compounds such as allicin which are powerful for cancer prevention of the gastrointestinal tract.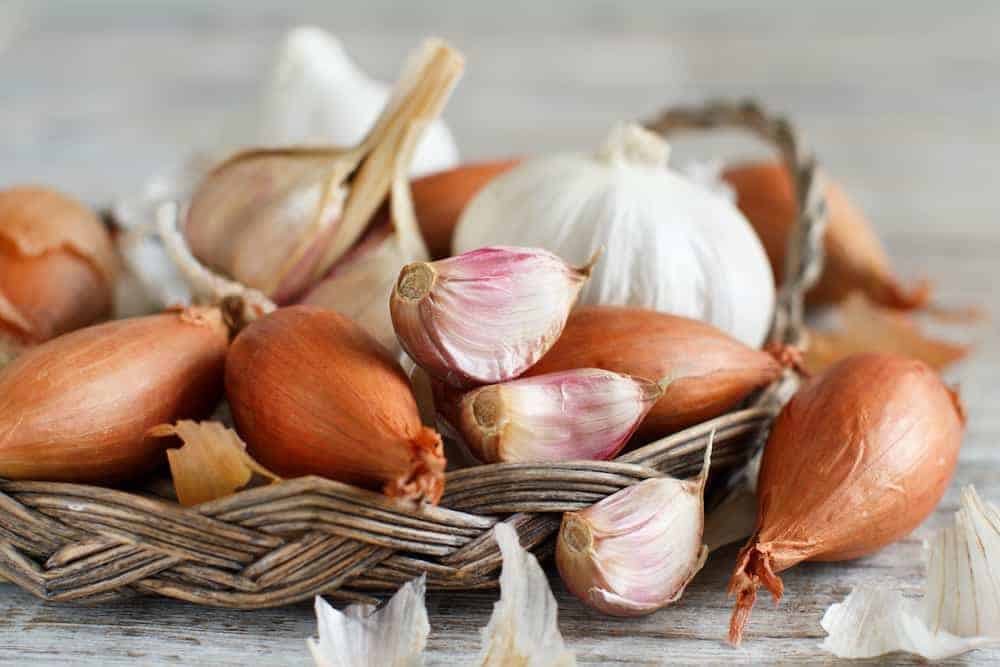 Lentils are rich in polyphenols which are micronutrients that are packed with antioxidants. Several studies have shown that consuming lentils regularly is linked to the prevention of diseases such as diabetes, obesity, cancers and cardiovascular diseases due to its bioactive compounds.
Chili pepper – promotes longevity. Recent studies confirmed that people who ate chili pepper regularly compared to those who never or rarely ate had lower rates of death due to cardiovascular disease (by 26%), cancer (by 23%), or any cause (by 25%).
Paprika is rich in vitamins, minerals, and antioxidants. It's particularly high in vitamin A. One teaspoon (2 grams) providing 21% of your daily needs for vitamin A.
Salt contains sodium chlorides which can play an essential role in several biological functions, including fluid balance, nerve conduction and muscle contraction.
The Baps
For the baps I used white flour ( it's better to use whole wheat flour), yeast and sugar to activate the yeast and salt for seasoning.
Note! White flour has no fibre as most bran and germ are removed. it slows down digestion which creates a sluggish metabolism and can often lead to weight gain if consumed regularly.

Whole wheat flour is a much healthier option as it made by grinding wheat kernels into a powder which contains all the nutrients that are a good source of protein, vitamins and minerals. Protein is a macronutrient that is essential to building muscle mass. A diet that is rich in fibre, may greatly reduce the risk of developing colorectal cancer or heart disease. Minerals are important in maintaining ionic balances and in many biochemical reactions.
Tomato Relish
The main ingredient is tomato. Tomatoes are the richest dietary sources of lycopene which has been linked to many health benefits in decreasing risk of chronic diseases such as cancer and cardiovascular disease.
Pickled Jalapeños – contain capsaicin which has many health benefits such as helping with weight loss, lower ulcer risk, pain relief and improve heart health. Capsaicin has been found to have anti-bacterial and anti-carcinogenic properties. Especially powerful at slowing the growth of common foodborne bacteria and yeasts. Eating jalapeños can prevent stomach ulcers and improve overall health.
Lastly, enjoy this home-made recipe of the baps, the burger, and the relish that are delicious, flavourful and healthy.
Bon Appétit
Veggie Burger
These veggie burgers are easy to make. They are healthy and packed with nutrients, vitamins, minerals, fibre and most importantly they are oil-free. They are delicious, satisfying, and keeps you feel full for longer.
Ingredients
Baps
375

g

strong white bread flour

7

g

fast-action dried yeast

1

tsp

salt

2

tsp

sugar

250

ml

water
Veggie Burgers
1

medium

onion, finely chopped

3

garlic cloves, finely chopped

3

cups

brown lentils

2

green

chillies

2

tsp

paprika

Saltand paper for seasoning
Tomato Relish
6

tbsp

tomato paste

3

cloves of garlic

1

whole jalapeno pickle

1

tsp

chilli powder

½

tsp

sea salt

3

tbsp

liquid from pickling jalapeno
To Serve
Lettuce

Tofu or Vegan Cheese

Onion
Instructions
Start with activating the yeast. In a large bowl add the yeast, salt, sugar and lukewarm water 250ml give it a good stir and leave it for 10 minutes. Once the yeast has been activated add the flour and give it a good mix. Then tip out the dough onto to the heard surface and knead the dough for 5 – 8 minutes until smooth and soft texture.

Cover the dough with the towel and live in a warm place until the dough doubled in size, usually  30 – 40 minutes.

Add in pressure cooker onion, garlic, green chilli, lentils, paprika, and seasoning then add water and pressurise for 8 minutes.

Mash the lentil with the fork/masher into a consistent and smooth mixture. Shape into burgers, place on a prepared baking sheet and freeze for 30 minutes to firm up.  (You can make it the day before and leave in the freezer overnight.

Divide the risen dough into 8 equal pieces and shape each piece into a loose ball, cup each ball of dough with your hands to make them look bun-shaped. Place them on a prepared baking sheet.

Set an air-fryer/oven to 180°C then bake them for 10–15 minutes, until risen and golden brown. Then transfer to a wire rack to cool completely.

Meanwhile, make the ketchup relish. Blend the tomato paste, garlic, jalapeno pickle, chilli powder and sea salt together. Set aside.

Fry the burgers over medium-high heat for 4–5 minutes on each side,  or bake in the oven or grill until cooked through.

To serve, slice 8 buns in half horizontally. Spread a spoonful of tomato relish over the base of each bun. Place the burgers on top of the tomato relish. Place a slice of vegan cheese on top of each burger. Spoon another spoonful of relish over each burger. Top each with lettuce leaves and a ring of onion.
Nutrition
Calories:
3623
kcal
Carbohydrates:
681
g
Protein:
198
g
Fat:
12
g
Saturated Fat:
2
g
Polyunsaturated Fat:
5
g
Monounsaturated Fat:
2
g
Sodium:
5098
mg
Potassium:
7329
mg
Fiber:
196
g
Sugar:
39
g
Vitamin A:
3378
IU
Vitamin C:
80
mg
Calcium:
501
mg
Iron:
66
mg
If you want to know about digestion, click here.