If you're vegan, you know the struggle of finding good food options when travelling. But never fear! This guide will tell you all about the best vegan destinations around the world. From fine dining to street food, we've got you covered.
The best vegan countries in the world
There are a number of vegan-friendly cities that travellers can explore on their travels.
There are so many delicious vegan food destinations out there that it can be hard to decide where to start. Whether you're looking for a relaxing getaway or a lively city to explore, these 9 vegan food destinations will have you drooling. Don't get me wrong, you can find vegan food in most countries, but these are places where it will be very easy to find interesting and delicious vegan food.
The best vegan-friendly countries to visit
Vegan travellers rejoice! There are now more vegan-friendly destinations than ever before, making it easier than ever to explore the world without harming any animals. Here are nine of the best vegan-friendly countries to visit:
Let's look at the best vegan travel destinations:
1. The United States of America
Unlike many other countries, the USA has an abundance of vegetarian restaurants and most restaurants have a variety of vegan dishes available on their menus. This makes it easy for people who want to travel as vegetarians or vegans and still have plenty of delicious options to choose from while visiting America's many attractions.
There are 327 million people in the USA, which means that there are about 19,632,000 vegans in the USA. The most vegan-friendly place in the US is Portland, Oregon followed by many other cities Los Angeles, New York and San Francisco.
Portland is known for its breweries, natural scenery, and vegan scene. The city has plenty of restaurants with both vegetarian and vegan options as well as grocery stores that carry a wide variety of vegan foods. Food allergies and preferences are a serious concern in the USA and in Europe, unlike some exotic destinations. So you can trust the list of ingredients on the menu almost always.
2. The United Kingdom
London is a city full of history and culture, and its vegan food scene is vibrant. From hipster cafes to Michelin-starred restaurants, there's something for everyone in London.
The number of vegans products in supermarkets and restaurants has skyrocketed in the last few years. Being vegan is simply not difficult. The options are not just found online but in almost every store.
Strict labelling requirements mean that it's easy to identify vegan items, and unlike in some places if you see the word "vegan", you don't need to double-check ingredients.
You don't need to look for vegan food, even the most popular food chain that's famous for sausage rolls (Greggs) has a vegan variant. While food is expensive, it's not more expensive to be vegan in the UK – which is not the same as some of the other destinations.
Best vegan destinations within the UK
London has always been the best destination for vegan food in the UK. Over the past few years, there are many other cities in the UK that are claiming to be vegan-friendly. Brighton is one of the hottest spots in the UK for veganism. There are so many vegan options from whole food to fast food to fine dining.
Other than the most remote towns, the UK is one of the easiest places in the world to be vegan in.
3. Israel ??
Israel has been a leader in vegetarian cuisine, offering well-known traditional dishes such as baba ghanoush, falafel and hummus everywhere served with vegan salads. The popularity of vegan food grew massively in recent years and it's now one of the most vegan-friendly countries in the world. "Since August 2019, we had about 50 new businesses every month that got certified as 'vegan-friendly' or 100% vegan. You can see why Israel made it to our best vegan Destinations list".
Israel is a major source of alternative protein R&D including plant-based meat, egg as well as cultivated (lab-grown) meat. Tel Aviv has some fantastic vegan cafes and restaurants. Vegans rave about their experience here – so don't miss out if you're looking for a truly unique destination.
4. Germany ??
Germany is one of the best countries in the world for Vegans. There is no need for an explanation of what vegan means and you won't go hungry in Germany.
In Berlin, almost every restaurant offers a vegan option regardless of whether the restaurant is vegan or not. And if the restaurant doesn't have a vegan option, they will gladly modify the dish for you.
Berlin is one of the best vegan destinations in Germany, but all other major cities are fine too.
Everybody understands the concept of veganism very well relating to food as well as lifestyle. You can find mainstream supermarkets that are booming with vegan fresh and frozen products: from plant-based meats and burgers to milk and deserts.
5. The Netherlands ??
The Netherlands is a leading vegan food industry due to its sustainability and ethics focus. This has been a factor in why plant-based foods are trending in the country.
Major cities in the Netherland are a paradise for Vegans. There are numerous vegan restaurants nowadays and the number continues to grow.
This country is one of the most accommodating when it comes to Vegan food you can find anything there from vegan gluten-free, vegan junk to fine dining.
Amsterdam is widely considered to be one of the most beautiful cities in the world and it's also known for its liberal drug policy and tolerant attitude towards alternative lifestyles. The city has dozens of excellent restaurants serving up inventive vegan dishes and there are also several supermarkets where vegans will find everything they need.
6. Spain – Easily one of the best vegan destinations not just to visit but to live long-term ??
The two largest cities, Madrid and Barcelona, are great destinations for vegans. There won't be a problem finding vegan restaurants and cafeterias that are Vegan or offer dishes that can be easily veganized. Supermarkets like Mercadona and Carrefour have a great selection of meat and dairy substitute. Needless to say, Spain is a paradise with top-quality fresh fruits and vegetables; vibrant, juicy and full of flavour. It's a dream to cook for those who like cooking at home.
So it's no surprise that fresh fruits and vegetables are found everywhere at the cheapest prices we have ever seen in Europe. Due to its size and the fact that North Spain can have snow while Southern Spain is baking under the sun. All the restaurants get to use these fresh ingredients to make the most delicious vegan Spanish cuisine.
7. Thailand ??
Thailand has an abundance of fresh tropical fruits and vegetables. You can find many dishes that suit perfectly to a vegan traveller. However, you have to keep in mind that many dishes that look plant-based and innocent contain shrimp paste or fish sauce.
Because of tourists, bigger vegan restaurants are popping up in all major tourist destinations.
8. Singapore ??
Although Singapore is a small nation, the island is full of delicious vegan-friendly restaurants and cafes that will satisfy your cravings for local, regional and international food. Whether you're craving burgers, curry, vegan sushi, pizza, dumplings, rice or noodles, they have it all.
9. Vietnam – One of the best vegan destinations in Asia ??
There are so many vegan options in Vietnam to be excited about, especially in developed cities such as Ho Chi Minh, Hoi An, Da Nang, and Hanoi. You'll find plenty of vegan restaurants and regular eateries with lots of options for you to try at very reasonable prices. Lots of their dishes can be prepared to your liking, or are inherently vegan in the first place. Vietnamese don't have the word "vegan" but the word "chay" means vegetarian in the same way as Vietnamese Buddhist monks do, which is often, vegan. But be careful as some monks consume fish and milk. So you need to double-check.
Check out vegan options in Da Nang, Hoi An, Ho Chi Minh, Hanoi, and Vegan in Vietnam
The best vegan destinations for retreats
The best thing about staying at a retreat is that you don't have to worry about each meal and each facility that you use. It's all taken care of.
Below are a few of the most relaxing vegan retreats around the world. Whether you're looking for a place to relax and rejuvenate, or to explore new vegan cuisine, these destinations are perfect for you!
Falkensteiner Hotel & Spa Iadera, Croatia
This 5-star hotel in Croatia is situated right next to the sea on the Punta Skala peninsula. Surrounded by the turquoise blue Adriatic sea making this one of the best Vegan Destinations for spa lovers.
Yoga & Wellness Hotel Schwarzschmied, Italy ??
The hotel itself is designed so that the rooms are intertwined, and create many unique corners thus setting a very special mood. An oasis for body and soul, and relaxation on several levels.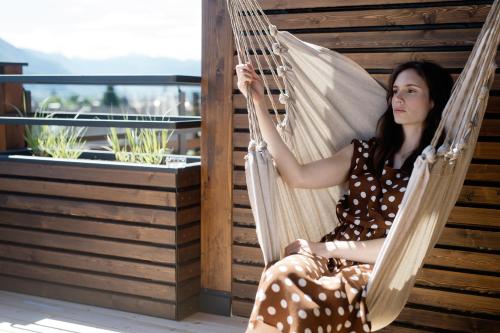 Koukoumi Vegan Boutique Hotel, Mykonos, Greece ??
The Koukoumi is the first and only vegan hotel in Greece. Breathe Freely, in a boho chic environment respecting the traditional Myconian architecture!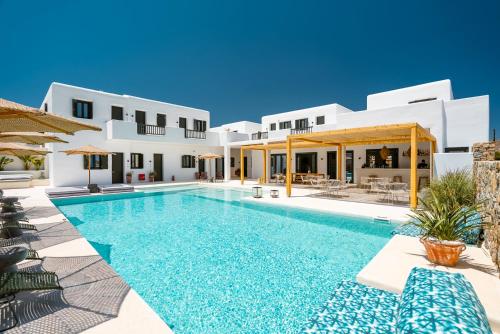 Mother Earth Vegan Hotel, Tamarindo, Costa Rica ??
The hotel features a natural saltwater pool, and rooftop yoga and healing studio and offers an array of wellness services from yoga, to massage, reiki and sound healing.
Ecocirer Healthy Stay, Majorca, Spain ??
Ecocirer is an idyllic place to stay, incorporating the concepts of art, design, sustainability, eco-friendliness, recycling, nature and healthy nutrition.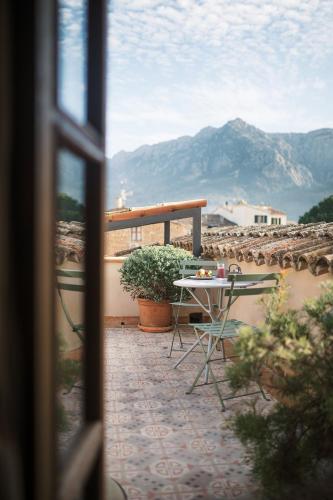 The Most Exciting Vegan Festivals
Vegan festivals are a great way to get out and explore new vegan destinations. From large-scale events like VegFestUK and VegFestUS to smaller, more intimate gatherings like the Brooklyn Vegan Festival and the Portland Vegan Festival, there's a vegan festival for everyone. Here are five of the most exciting vegan festivals this year:
VegFestUK is the largest vegan festival in the UK and takes place over two days in London. Highlights include live music, talks, workshops, food vendors, and a kids' zone.
VegFestUS is taking place in Los Angeles from September 10-12th and features live music, talks, workshops, food vendors, and a kids' zone.
The Brooklyn Vegan Festival is taking place in Brooklyn from October 14-16th and features live music, talks, workshops, food vendors, and a kids' zone.
The Portland Vegan Festival is taking place in Portland from October 21-23rd and features live music, talks, workshops, food vendors, and a kids' zone.
The Toronto Vegetarian Film Festival is taking place from October 20-24th and features vegan films from around the world.
Do you need to plan when travelling?
Europe is home to some of the world's most diverse and inspiring vegan travel destinations. From sleek city centres like Amsterdam and Berlin to picturesque coastal towns like Sintra and Falmouth in Portugal, there's something for everyone in Europe. Western Europe doesn't require special planning. It's a similar story in Australia and New Zealand if you stick to the major cities.

Eastern Europe and Central Asia can be difficult where people highly value the consumption of meat over vegetables.

Asia is amazing if you are feeling more adventurous and willing to skip a meal once in a while as it can sometimes be more difficult to be 100% certain if what you are about to consume is vegan or not (With the exception of Singapore which is a developed country socially and economically). It is also the most rewarding and interesting.
Countries such as Sri Lanka, India, Malaysia, Thailand, Vietnam and Taiwan have lots of vegan options if you are willing to be patient sometimes. They are very cost-effective to be a vegan traveller in.

Countries such as Japan and South Korea are next to impossible to be vegan in unless you plan in advance although, things are getting better. There are a few vegan restaurants in major cities but outside of that, your options are very few and far between.
it's also hard to be a very strict vegan in central and South American countries. Unless you're at a dedicated vegan restaurant, you never know how your food is cooked. Food allergies are not taken seriously in most countries, so even if you say you are allergic, that doesn't help much. So do your homework and plan ahead.